SERMON SERIES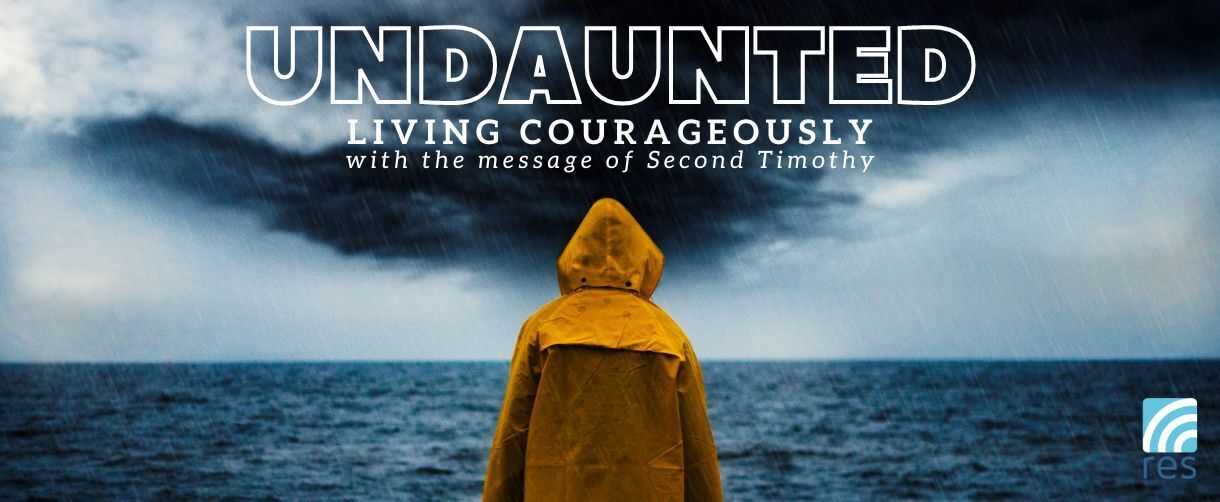 Sermon Series: Undaunted - Living courageously with the message of Second Timothy | March 12 to May 14
Join us as we delve into the powerful and transformative message of 2 Timothy, Paul's final and most personal letter. With its timeless lessons on courage, hope, and perseverance, 2 Timothy provides believers a roadmap for living a life of purpose and meaning, even in the face of life's most challenging circumstances.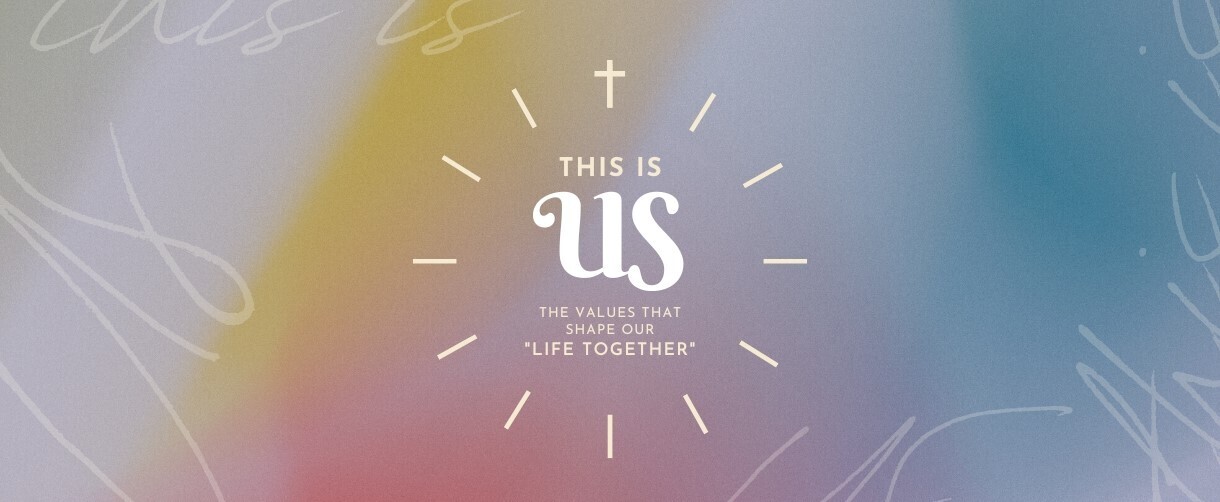 Sermon Series: This is Us - The Values that Shape Our "Life Together"
January 8 to February 26
We all have our own ideas and dreams of what church life ought to be like. At Resonance, we desire to experience and share the love of Jesus Christ through a connected faith community. In this new-year series, we want to revisit the priorities of Jesus for His Church and refocus on the defining characteristics that make us who we are as Resonance. Join us as we sharpen our vision together and look to become even more impactful for God's kingdom.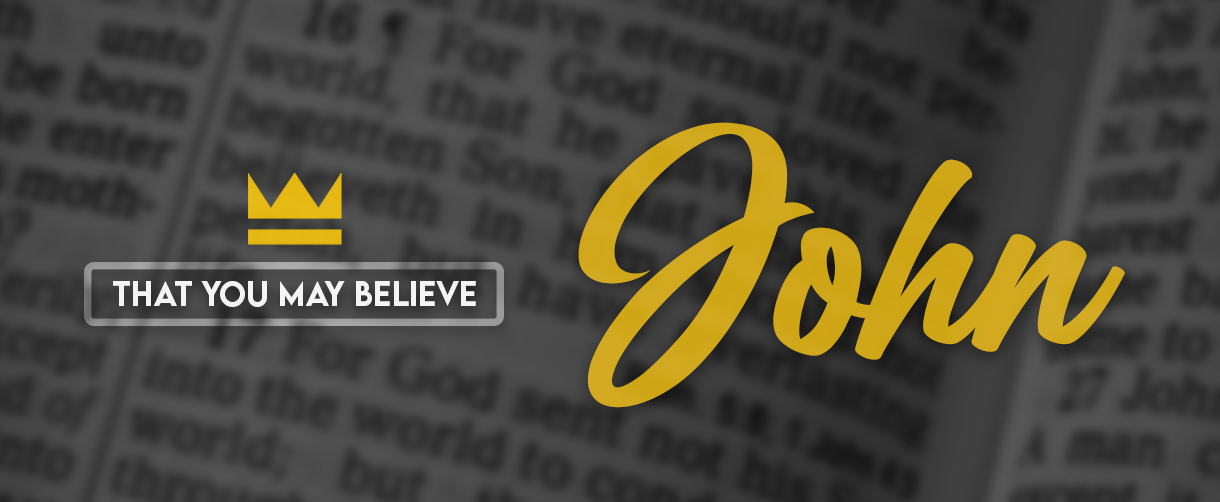 Sermon Series: John - That You May Believe
March to September
John – one of Jesus' closest disciples – gives a unique, first‐hand account into the significance of the life, death, and resurrection of Christ. Every miracle, teaching, and act of Jesus that John captures in his gospel has one clear purpose: that belief in Jesus is the only way we can have abundant and eternal life. Join us as we delve into the dramatic milestones of Christ's ministry and be led to a deeper understanding of the ultimate love story of God.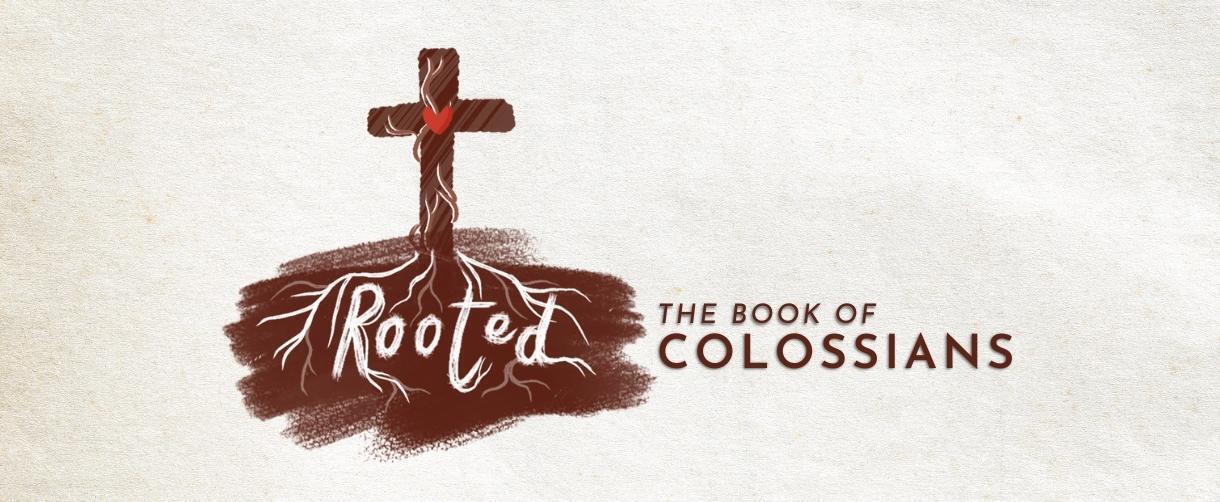 Sermon Series: Rooted - The book of Colossians
January 2 - February 27
Our view of Jesus Christ impacts every area of our lives, from our choices, to our relationships, to our eternity. Paul's letter to the Colossians reminds us as believers about who Jesus Christ is and the work He has done for our salvation – the foundation of the gospel message. He encourages us to look to Jesus as the only way and embrace Christ alone to be sufficient for all our needs. Join us as we dive deep into the book of Colossians and allow its truth to motivate us to take root and grow in our understanding of God's will and obedience.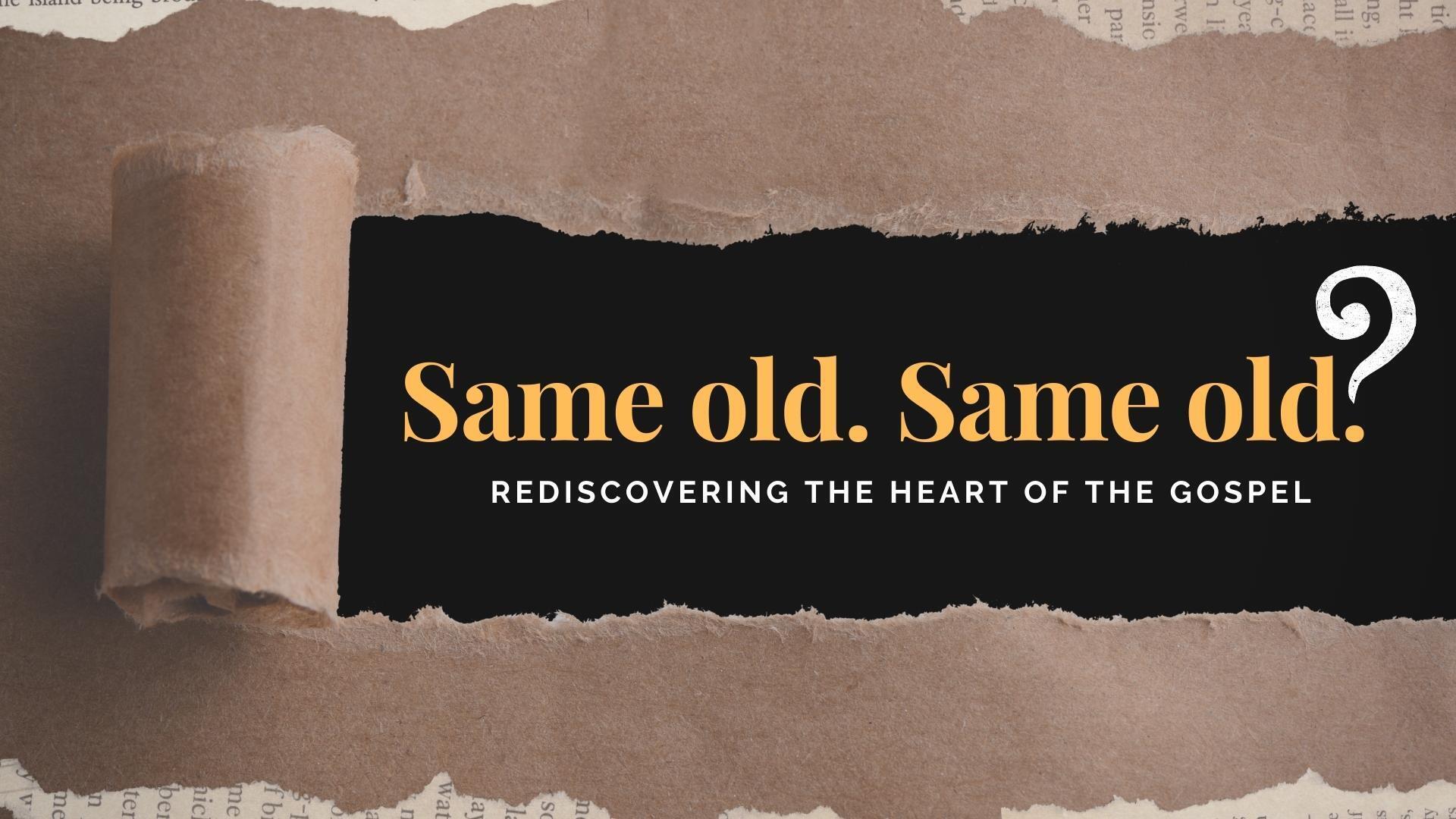 Sermon Series: Same Old. Same Old? - Rediscovering the Heart of the Gospel
November 14 - December 5
In these increasingly divided and uncertain times, more than ever, people are searching for meaning and hope. In this series, we will be reminded of the all‐sufficiency of Christ and His liberating Gospel for a weary world. Join us as we realign our hearts to that of Jesus and be inspired to share His hope for all.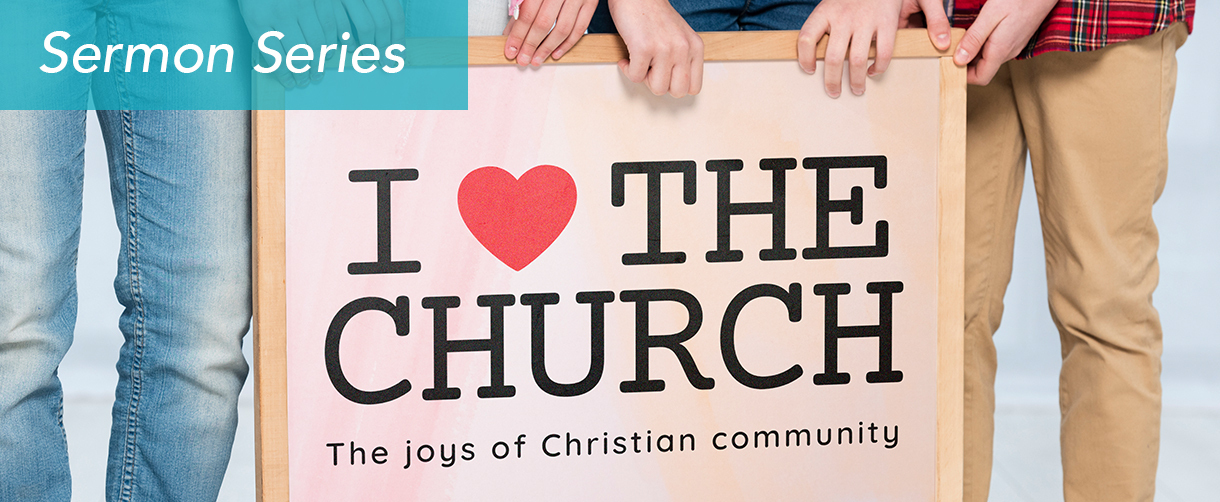 Sermon Series: I [Heart] the Church - The joys of Christian community
September 19 - October 31
It's easy to dream about the "perfect" church. And it's just as easy to criticize the church when it isn't exactly the way you want it. But what if we learned to love the church, knowing that "Christ loved the church and gave himself up for her" (Eph 5:25)?
In this series, we will revisit the New Testament vision for biblical community and seek to recapture some of the most glorious privileges of being part of God's family – belonging, gathering, welcoming, caring, serving, and witnessing. Join us as we consider how we can love Jesus in greater and more meaningful ways through loving his beloved "bride."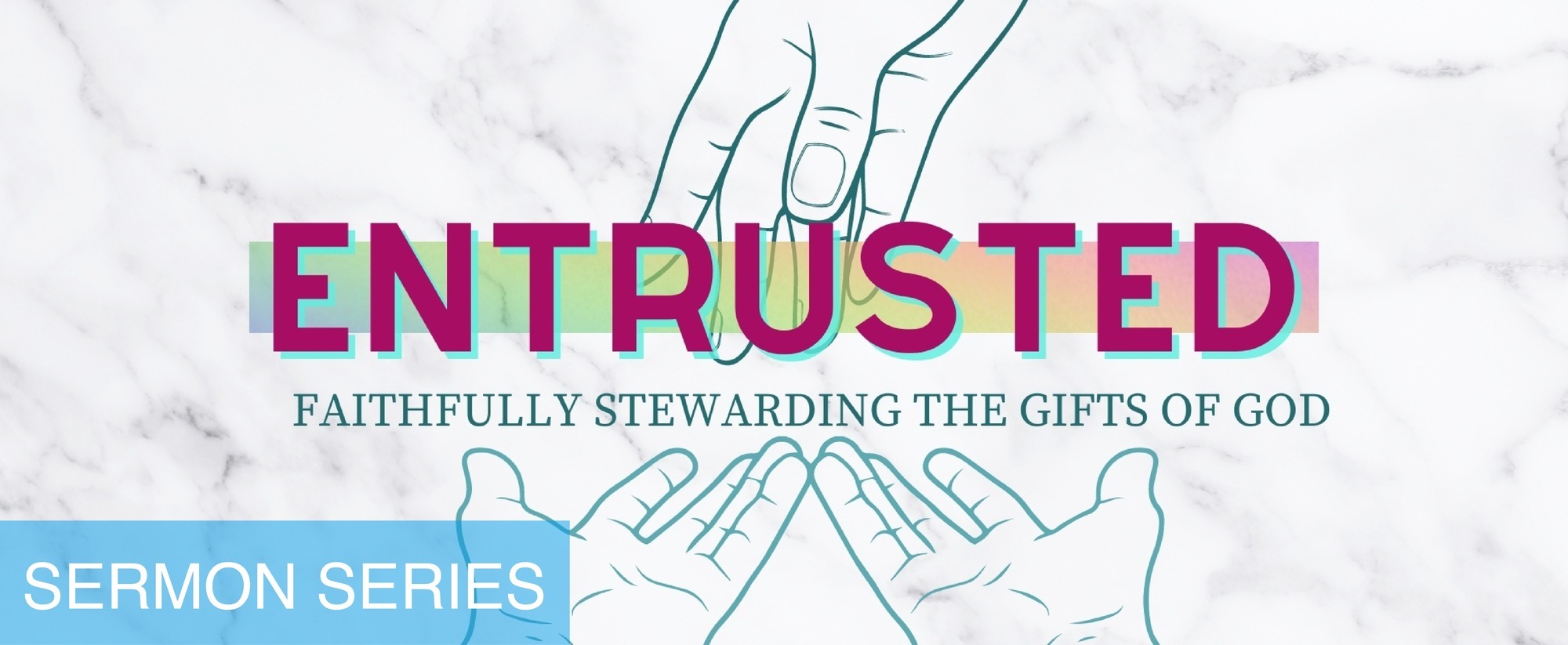 Sermon Series: Entrusted - Faithfully Stewarding the Gifts of God
June 13 - August 8
Often when we talk about stewardship, our minds turn immediately to the context of money. But there is so much more to biblical stewardship than just money. God has entrusted each of us with varied gifts – be it our time, talents, or treasures. In this series, we are going to explore what it means to be a faithful steward of those God‐given resources and learn how to leverage them for His eternal purposes and glory.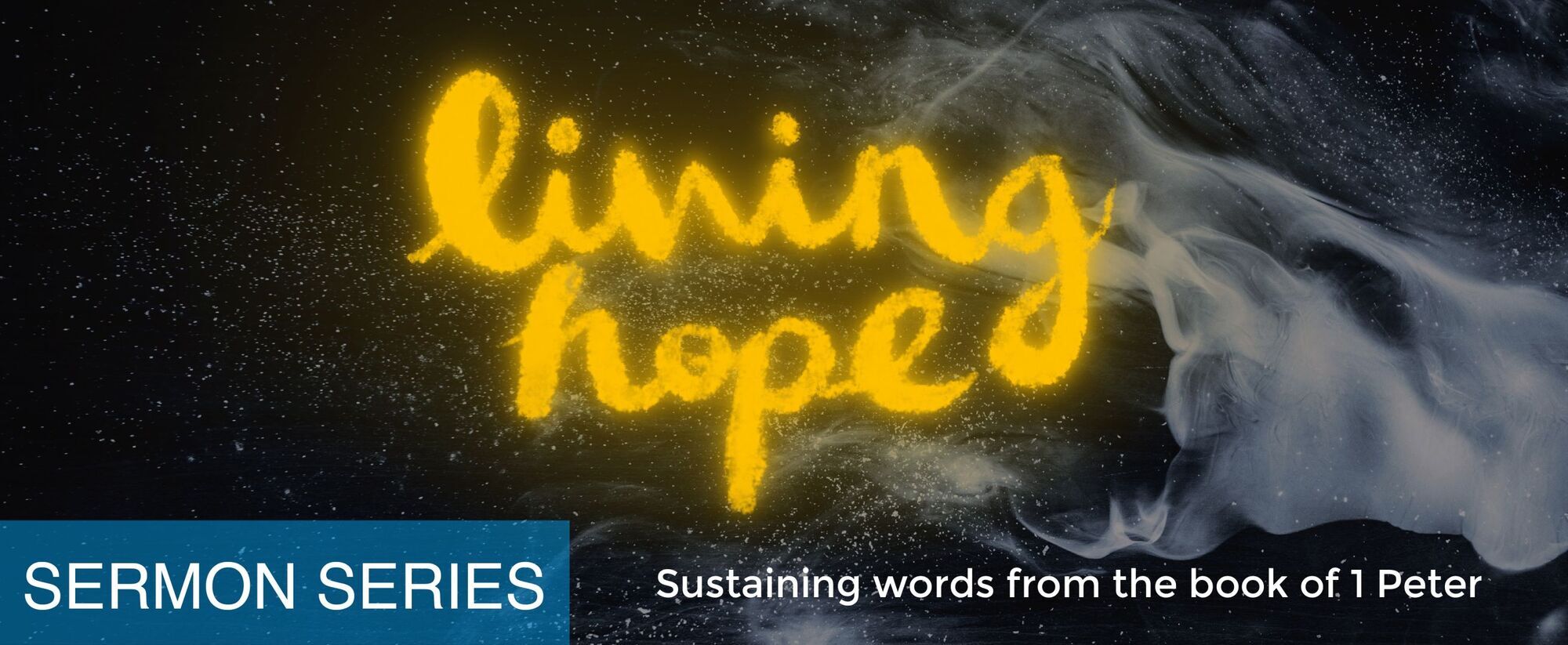 Sermon Series: Living Hope - Sustaining words from the book of 1 Peter
March 7 - June 6
The past year has shown us that life often has a way of not turning out the way we want. Circumstances can rob us of peace and leave us with seemingly little hope. The Apostle Peter's encouragement to believers who were enduring persecution and suffering of all kinds is a timely reminder that we are merely strangers and sojourners in this world, and that our true home and glory is in heaven to come. Join us as we explore the book of 1 Peter and its message of sustaining hope for even the toughest of times.
Sermon Series: Amazing Grace - The Gospel according to Galatians
January 10 - Feburary 28
The word "gospel" refers to a message of good news. But what exactly is the good news of the Christian faith? Unlike other gospels that may have the appearance of truth but leave us empty in the end, the good news of the Bible is both life-giving and satisfying. For it is not based on what we have done for God, but on faith in what God has done for us through Christ. Join us as we explore the Book of Galatians and discover what makes God's grace so amazing.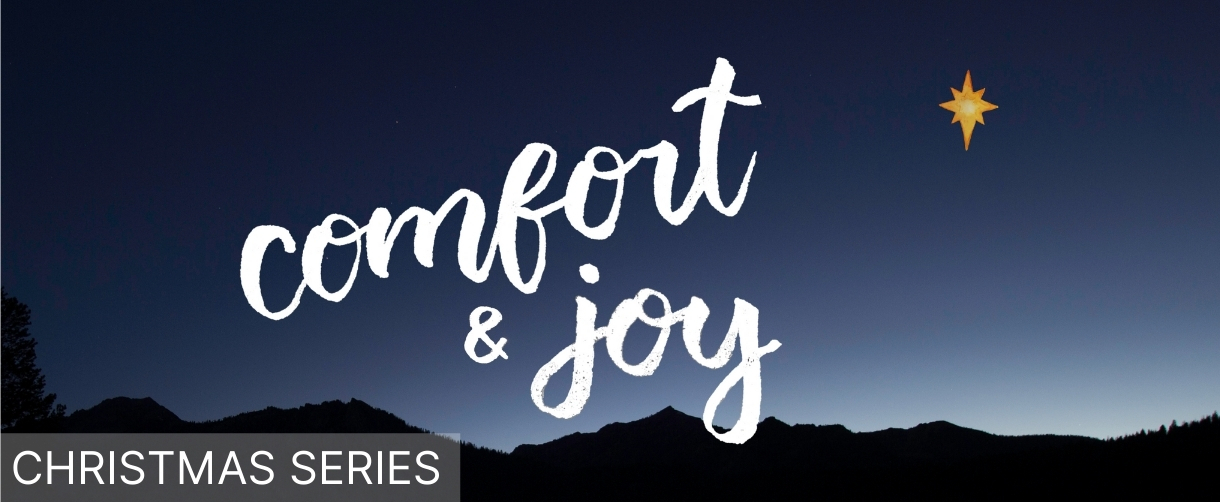 Sermon Series: Comfort & Joy
December 6 - December 27
These are tough times indeed, and while the world is waiting to return to "normal," Christmas brings us the transcending story of ultimate comfort and joy. Join us as we contemplate and celebrate the birth of Christ, who was born to be our Wonderful Counselor, Mighty God, Everlasting Father, and Prince of Peace.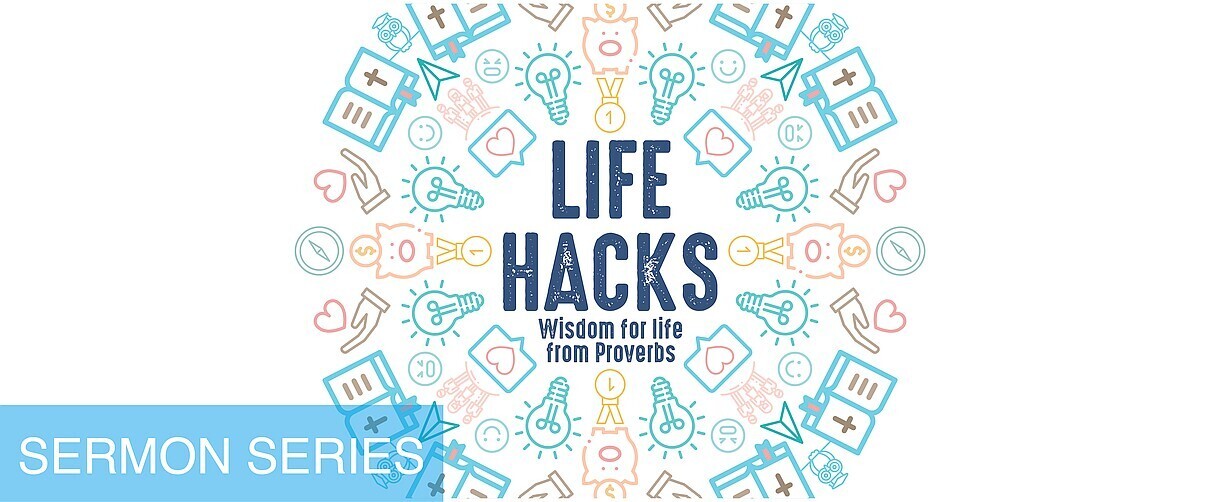 Sermon Series: Life Hacks - Wisdom for Life from Proverbs
September 6 - November 29
Every day of our lives, we make decisions large and small, complex and simple. Many decisions involve choosing between different options that are morally permissible. And so, the question is not so much which is the "right" choice, but rather, which is the "wise" choice. The wisdom of Proverbs goes beyond right and wrong. It illuminates for us which choice is most Godhonoring and beneficial to ourselves in every season of our lives.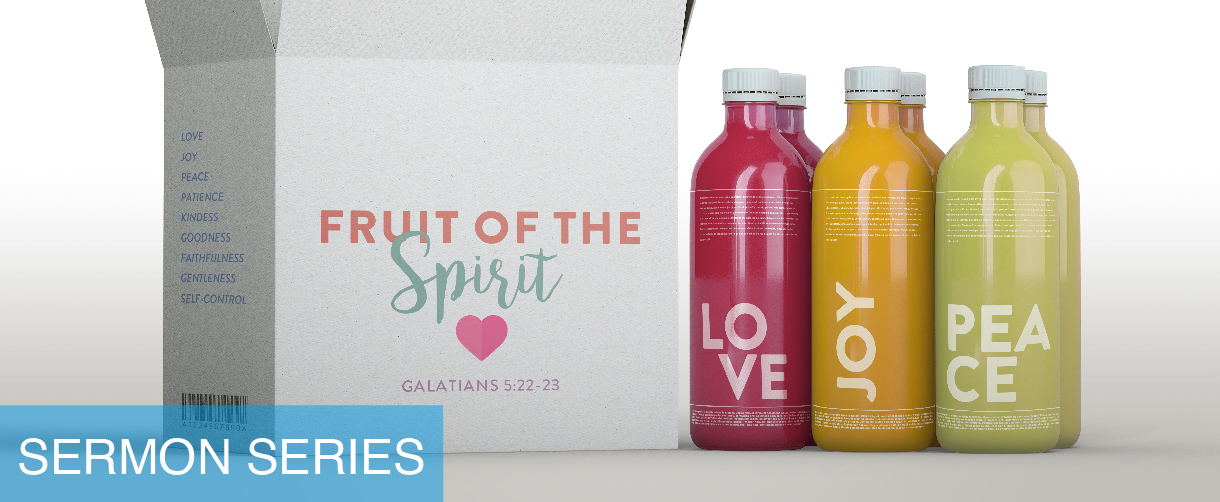 Sermon Series: Fruit of the Spirit
July 5 - August 30
Change is something that most of us know we need but few of us understand how to get. You need more than willpower. You need God's power in your life. In this series based on Galatians 5:22-23, we will look at the qualities God's Spirit produces in you when you walk with Jesus – love, joy, peace, patience, kindness, goodness, faithfulness, gentleness, and self-control – and become gradually more and more like Him.
Sermon Series: Parables of the Kingdom
February 2 - June 28
Jesus often used parables to simplify profound spiritual truths. He told stories from the everyday that use things that we can see to show us bigger truths that we can't see about God, ourselves, and others. His parables are designed to draw us from hearing to understanding to repentance. Expect to revolutionize your perspective on the gospel, grace, and life in the kingdom of God as we delve into the Lord's teachings.